Xavier Cervera: the creator of the magic that permeates our jewels
Xavier Cervera is the soul and epicentre of the Cervera Jewels universe. His career in the world of handcrafted jewellery dates back to his youth, when he learned to execute and love the craft by working in the best jewellery workshops in Barcelona as early as 1955. In his early days, he worked side by side with his uncle, a renowned artisan jeweller.
In 1992, Xavier Cervera decided to create his own jewellery brand in order to materialise his creative universe and give life to his own collections. It was at this moment, in an effervescent Olympic Barcelona, that Cervera Jewels was born.
Raison d'être
FEMININITY PAR EXCELLENCE
Unique and Exclusive pieces for cultivated, non-conformists with a free spirit. People who are drawn to Quality, Luxury and Elegance without any pomp.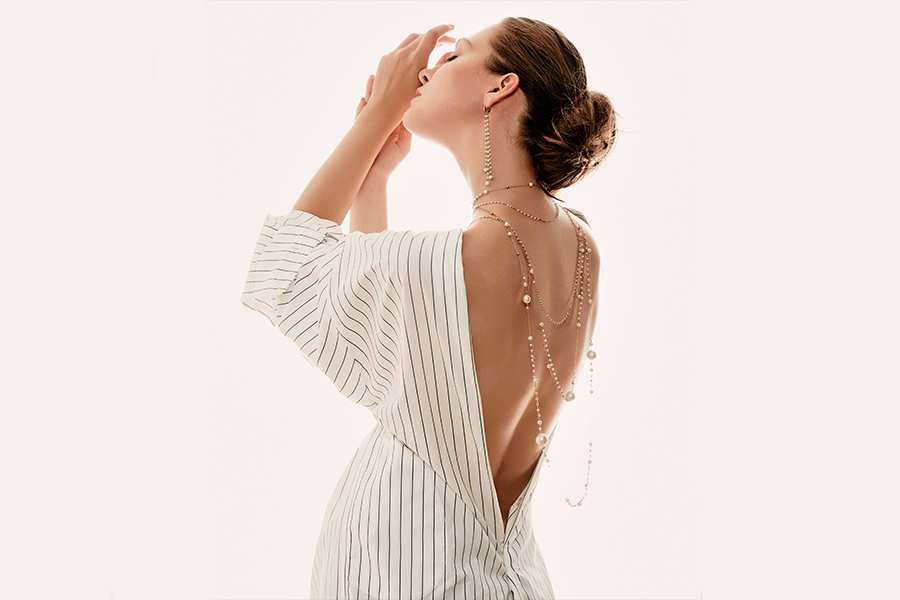 We are the perfect combination of craftsmanship, exclusivity and beauty.
Passion for jewellery runs through our veins. Everything that surrounds us inspires us and nourishes our imagination to become the most sophisticated handcrafted jewellery collections. We observe, devise and create unique pieces, we materialise dreams with the most valuable metals and the most precious stones. With our haute couture jewellery, we dress strong, stylish, free, empowered, feminine women who appreciate the quality and essence of the works of art that Cervera Jewels creates.
A brand with its own personality and character
The jewels and collections of Cervera Jewels have an aura of their own. They are the exact balance between craftsmanship and traditional jewellery, with the personality and the mood of the master jeweller who brings them to life: Xavier Cervera.
The beauty of each and every piece that comes out of the Cervera Jewels workshop is overwhelming and captivating. They are jewels with their own character and personality, which explain the story that inspired them and that eventually became their raison d'être.
The essence of Cervera Jewels is present in the best jewellers of the old continent.
Those who have discovered Cervera Jewels have been impregnated with its essence. The reason for each one of the pieces and collections has so taken them over that our jewellery has become one of their weaknesses.
We offer quality, exclusivity and elegance, we are haute couture turned into jewellery. That is why the most exclusive and prestigious jewellery shops in the old continent want to have Cervera Jewels collections in their shop windows.