Less is more
Reinventing yourself daily is a challenge. Devising and creating a new collection every season is too. Inspiration can come to us from outside, from a work of art, from a fashion collection, walking down the street or travelling. It can also come from within, from what we have in our head, from what we feel watching a sunset or when the winter sun embraces us. From those little things, sometimes simple, that flood our souls, the BASE collection is born.
The magic of BASE
The base collection is a ready-to-wear collection, wardrobe background, to wear every day and on any occasion. Just like the little things that make us smile, which are present daily, in details and gestures.  
It is a simple collection, nothing ostentatious, which seeks simple elegance and exclusivity. The rings and earrings of the BASE collection are sober and combine a gold base with precious stones placed linearly. 
Yellow, pink, blue and orange sapphires. Tsavorites and amethysts. Blue and diamond topazes. Choose each of those stones with all the dedication in the world, so that it has the right size and the perfect colour and brightness to dazzle to the maximum.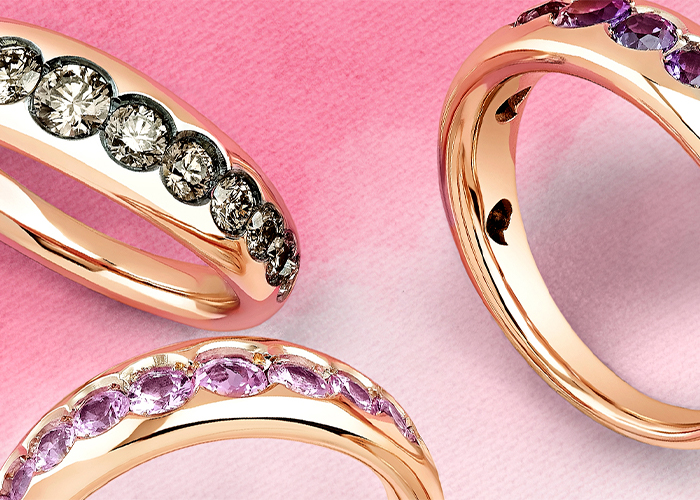 The precious stones set in the jewels of the base collection seek chromatic harmony by betting on a single colour. We will not find combinations of colours, for example in the TIARA collection. And that is precisely what makes it perfect to combine with any other jewel that has come out of our workshop.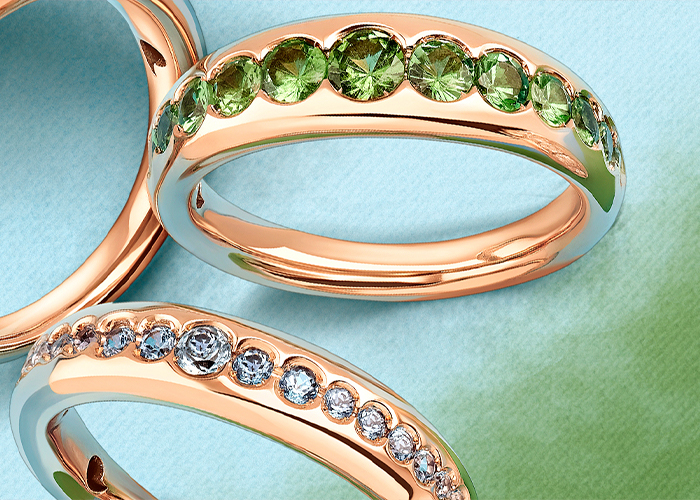 BASE: the ideal dance partner
The elegance of BASE makes it a perfect jewel to be a dance partner of other jewels of Cervera. It is ideal to accompany the explosion of color of TIARA, to sweeten the chic rock of Camden, to extol the Parisian essence of Coco and to vibrate hand in hand with the Hindu magic of Jaipur.
Our catalogue is full of entirely unique collections, which drink and are nourished by different sources of inspiration. BASE manages to link with each one of them, hence its magic, which makes it a special and unique collection.