Be seduced by the magic of UNIQUE style
We create unique collections with their own identity and revolutionize Spanish fine jewellery. Elegance and sobriety. Jewellery for strong, brave and independent women. Pieces to wear every day and in any situation. Jewellery for women of today and tomorrow. Timeless rings, earrings, bracelets, and necklaces.
 Our jewellery has a soul, emanating delicacy and gentleness. The experience of Cervera Jewels' master jeweller combines perfectly with new trends and the purest inspiration to give life to our collections. 
Thus creating unique jewellery, such as the four collections that form the UNIQUE style.
How do you describe the essence of the UNIQUE style?
The UNIQUE style, as the name suggests, is unique. In the collections of this style you will find irresistible jewellery, jewellery that will not leave you indifferent, jewellery that when you see it displayed in a shop window will be a real temptation for your senses.
After seeing them, you will feel a compelling need to admire, appreciate and enjoy them. They are a true luxury for the senses. Their colours, shapes, and touch will melt anyone. 
If you are looking for original and creative Spanish fine jewellery, Cervera Jewels' UNIQUE style jewellery is what you are looking for.
The 4 UNIQUE collections that make you fall in love with Spanish fine jewellery
We will now explain the most magical secrets of each of the collections that constitute the UNIQUE style. Each one of them is special and unique, which one will touch your heart and make you fall in love with them?
TIARA Collection: the essence of the Mediterranean turned into jewellery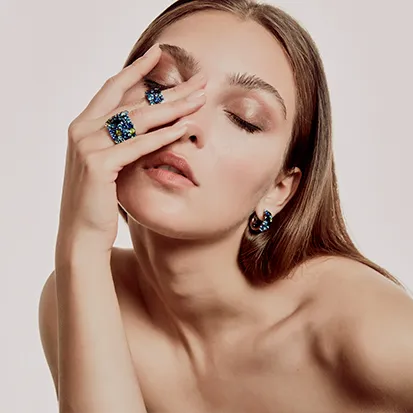 If we had to define this collection of Spanish high jewellery with just three concepts, they would undoubtedly be: Mediterranean, explosion of colour, and spectacular pieces. The rings and earrings in the TIARA collection are pure Mediterranean essence. Their colours evoke the landscapes, smells and flavours that define our coasts bathed by the Mare Nostrum.
Each of the small precious stones that make up this collection transmits intensity. They are beautiful and free in equal parts. 
The TIARA collection vibrates in an incomparable way, reminiscent of the rhythm of the waves and the movement of the ears of wheat.
MURSI collection: the perfect combination of ethnicity and elegance
The MURSI collection offers a range of ethnic-inspired rings, bracelets, and earrings. The perfect geometric amalgam, elegant and sophisticated, characterize this collection of Spanish fine jewellery.  It is elegant and subtle. It manages to take minimalism to its maximum expression by combining 18 kt gold with precious stones.
The jewels of this collection look wonderful on brave, ambitious, free and vital women. MURSI is a clear example of the virtuosity of master jeweller Xavier Cervera: only an extraordinary craftsman is capable of creating jewellery with such beauty and delicacy.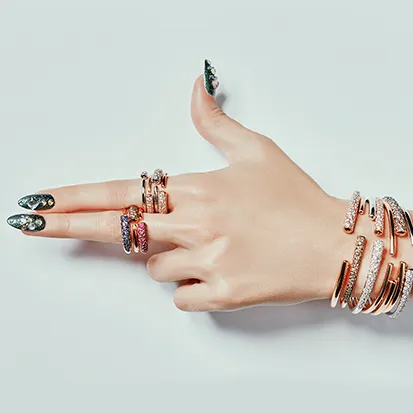 The ABRAZO and ARABESQUE collections: jewellery that conveys emotions
These two collections in the UNIQUE style are a hymn to love. They are a living reflection of love, of sharing. The jewellery in the ABRAZO collection is pure love: timeless jewellery to be worn every day, every time, in every circumstance, everywhere. They invite you to celebrate love at every moment. They are the perfect jewels for those who admire and love Spanish fine jewellery.
The ARABESQUE collection has the power to transport us to a Far Eastern country. It invites us to love the colours, shapes, and sensations of these distant lands. The rings, bracelets, and necklaces of this collection make women fall in love with those who wear them, they have a special and unique energy that makes them magical. They are a breath of oriental air, a unique and delicate caress.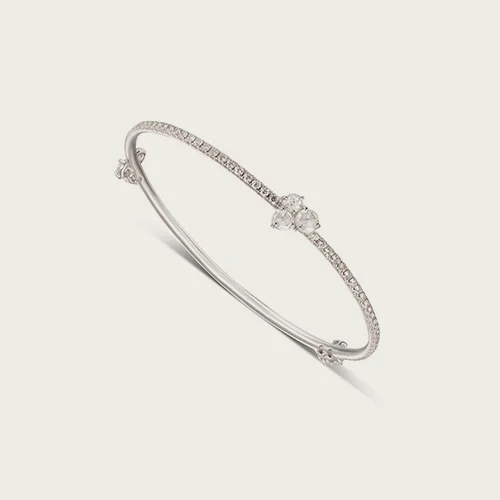 Fall in love with Cervera Jewels fine jewellery
If you are interested in Cervera Jewels' UNIQUE style collections, please contact us. 
You can call us on +34 934 147 237 or write to us at info@cerverajewels.com. We will be happy to assist you and explain how you can become a distributor of our jewellery.